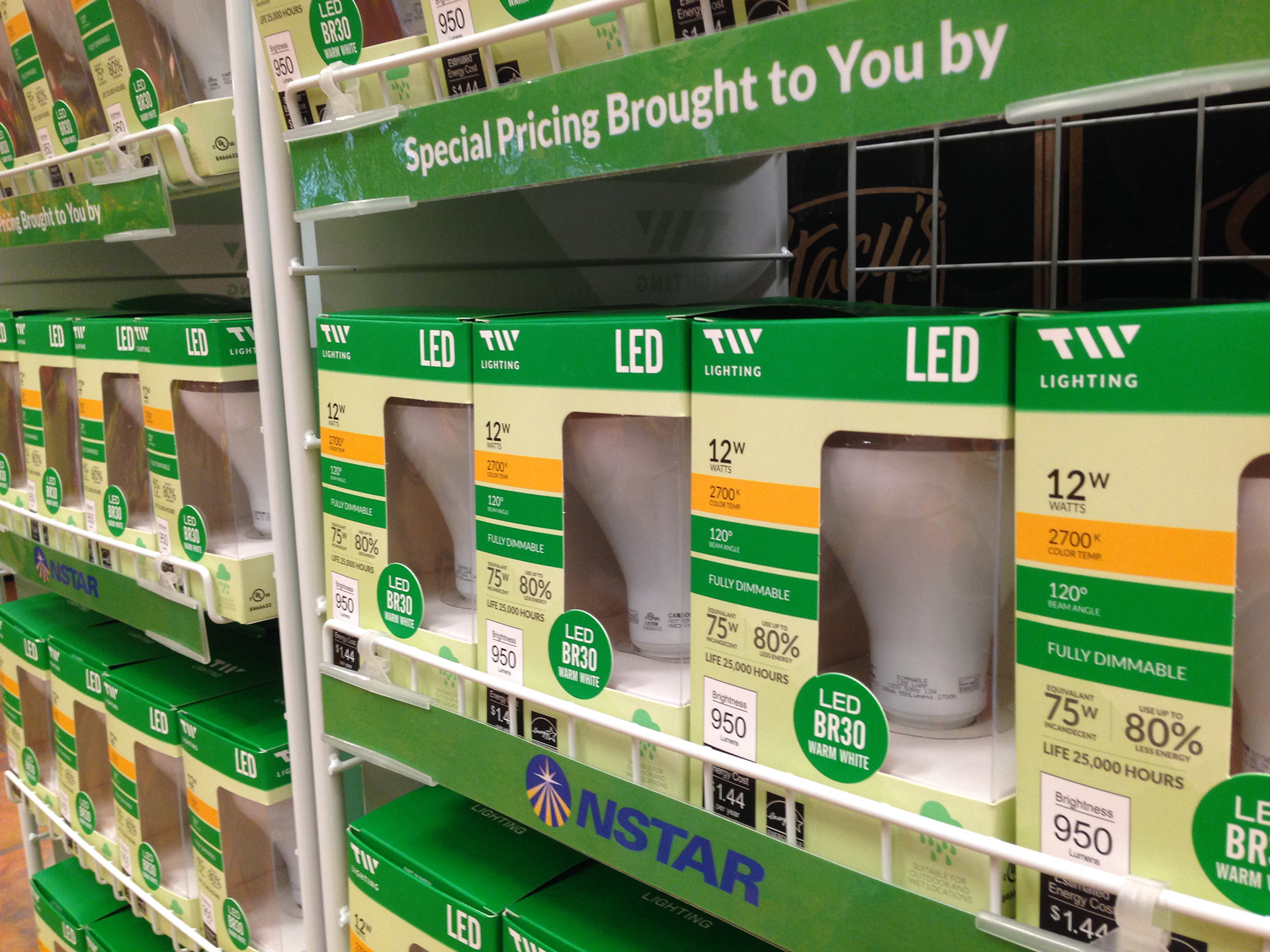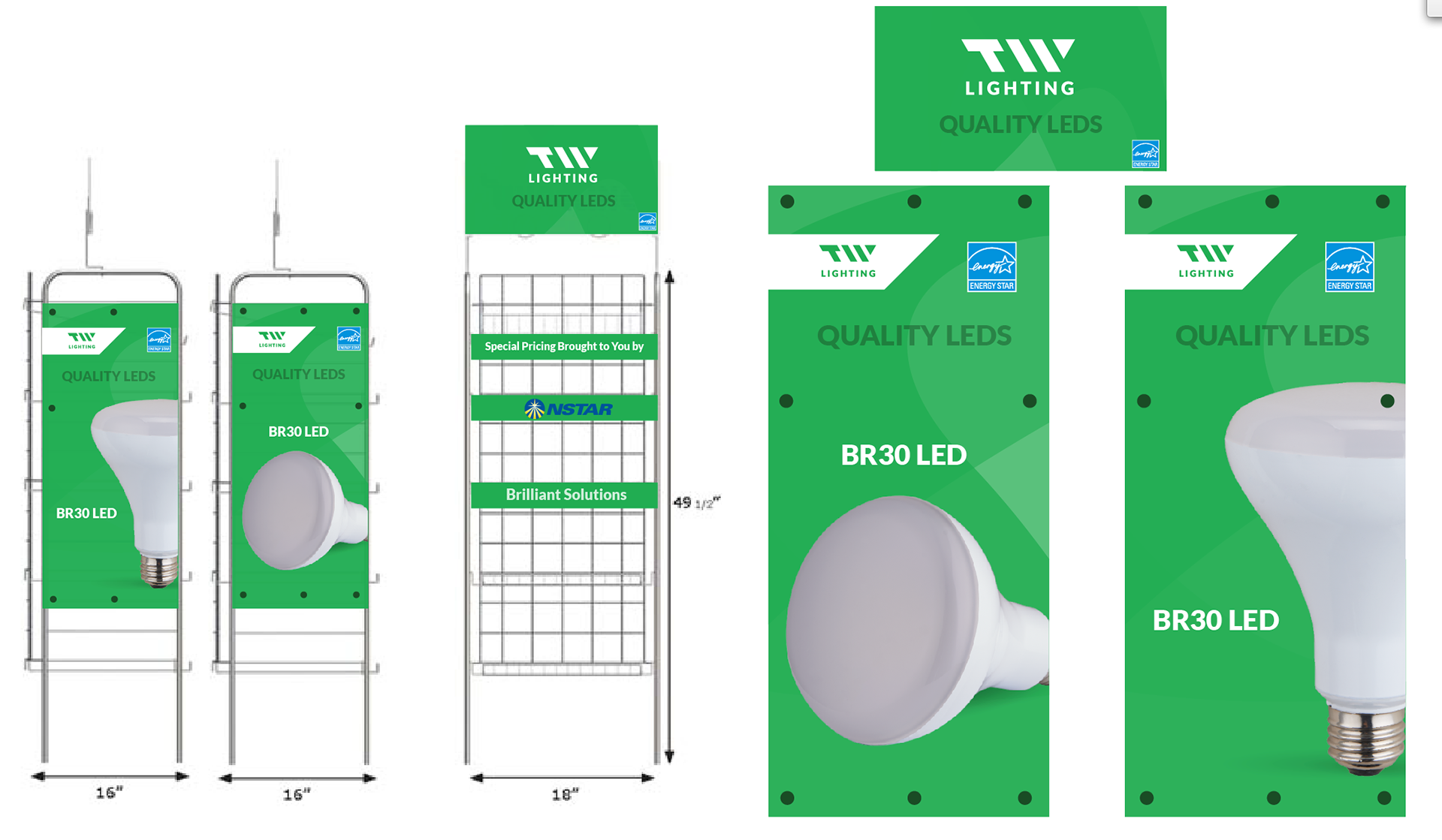 TW Lighting Promotions Shippers
I was designated to design an affordable & good looking shipper stand to hold TW Lightings A19 and BR30 bulbs for setup in a variety of stores in Massachusetts. In staying with the Branding I had done on the boxes, I wanted to have it stand out and be eye catching to compliment our products. 
After finding affordable shippers, I kept the green color as a main focus on the side and top paneling to clearly label what was being sold, and by who. Having a slight tilt on the top row allowed for the TW Logo to stand out better at eye level as you walk by it. 
Overall each store was very pleased with the presentation and cost, and sold out of all bulbs within 48 hours.