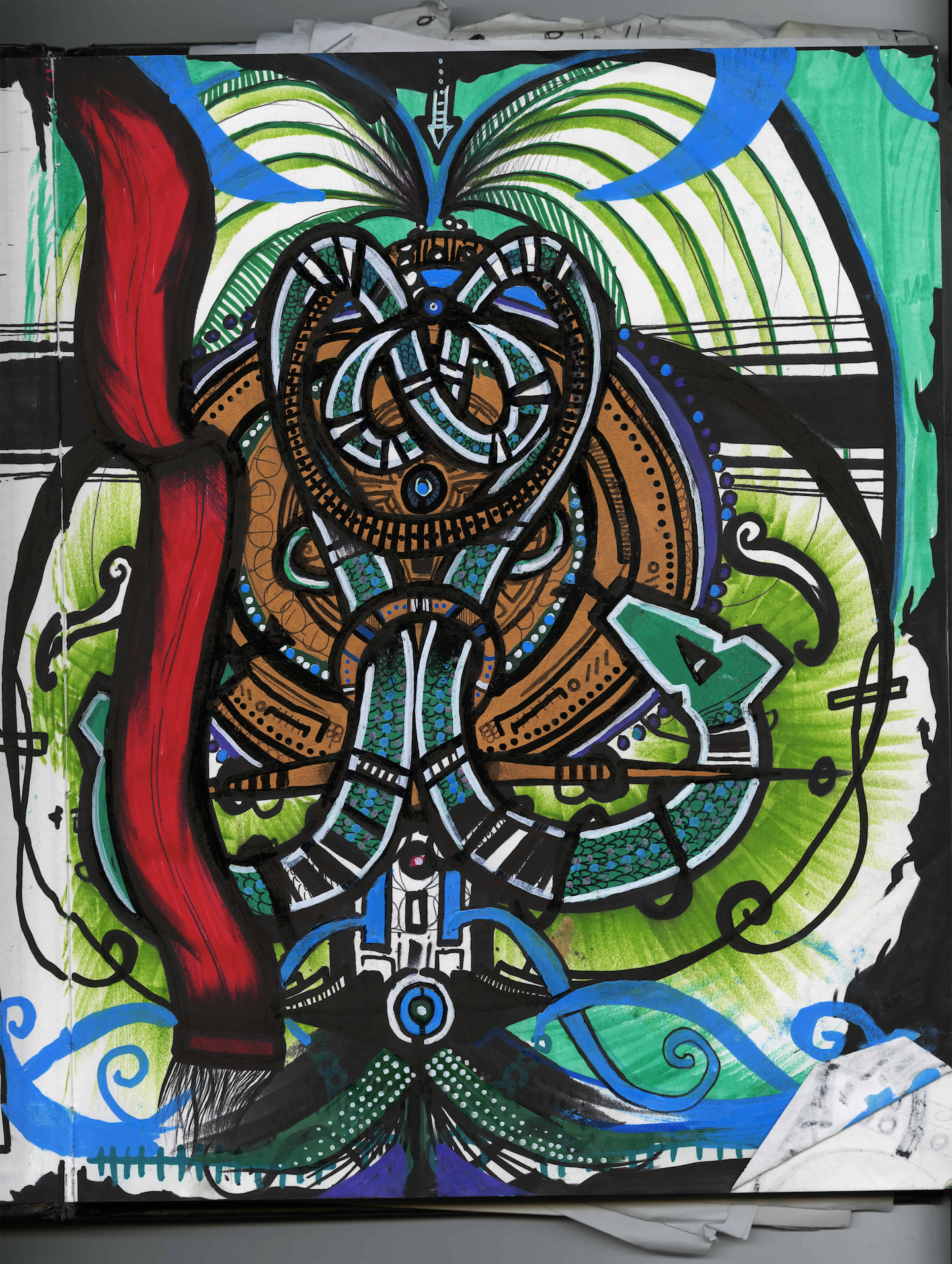 This was the first page in v.3 of my blackbook series. 
The first page in any of my sketchbooks is somewhat monumental. I image the first thing when you open a book has an everlasting effect throughout its contents. It resonates the embodiment of the book.
For this book, I wanted something powerful and mystical.