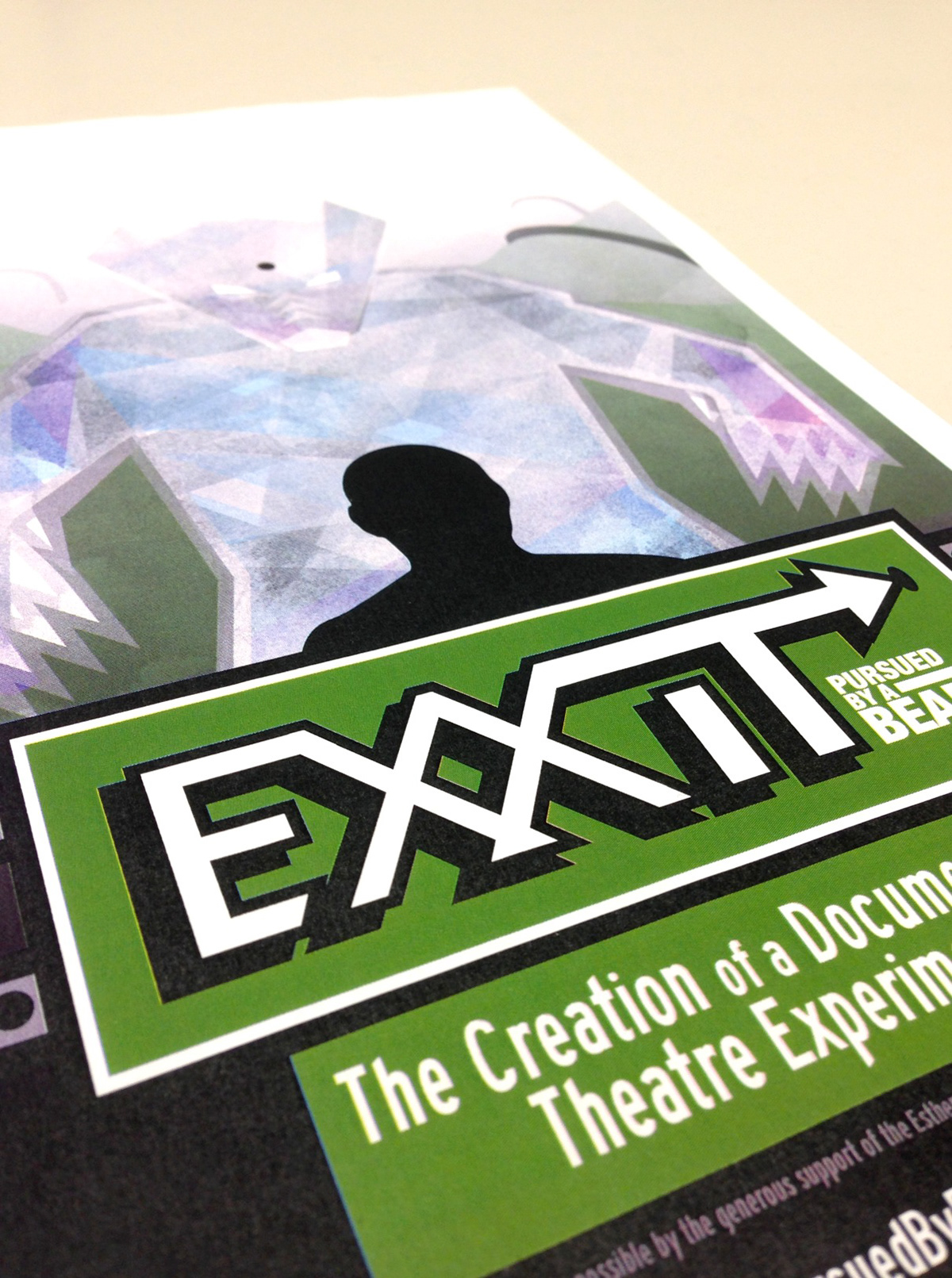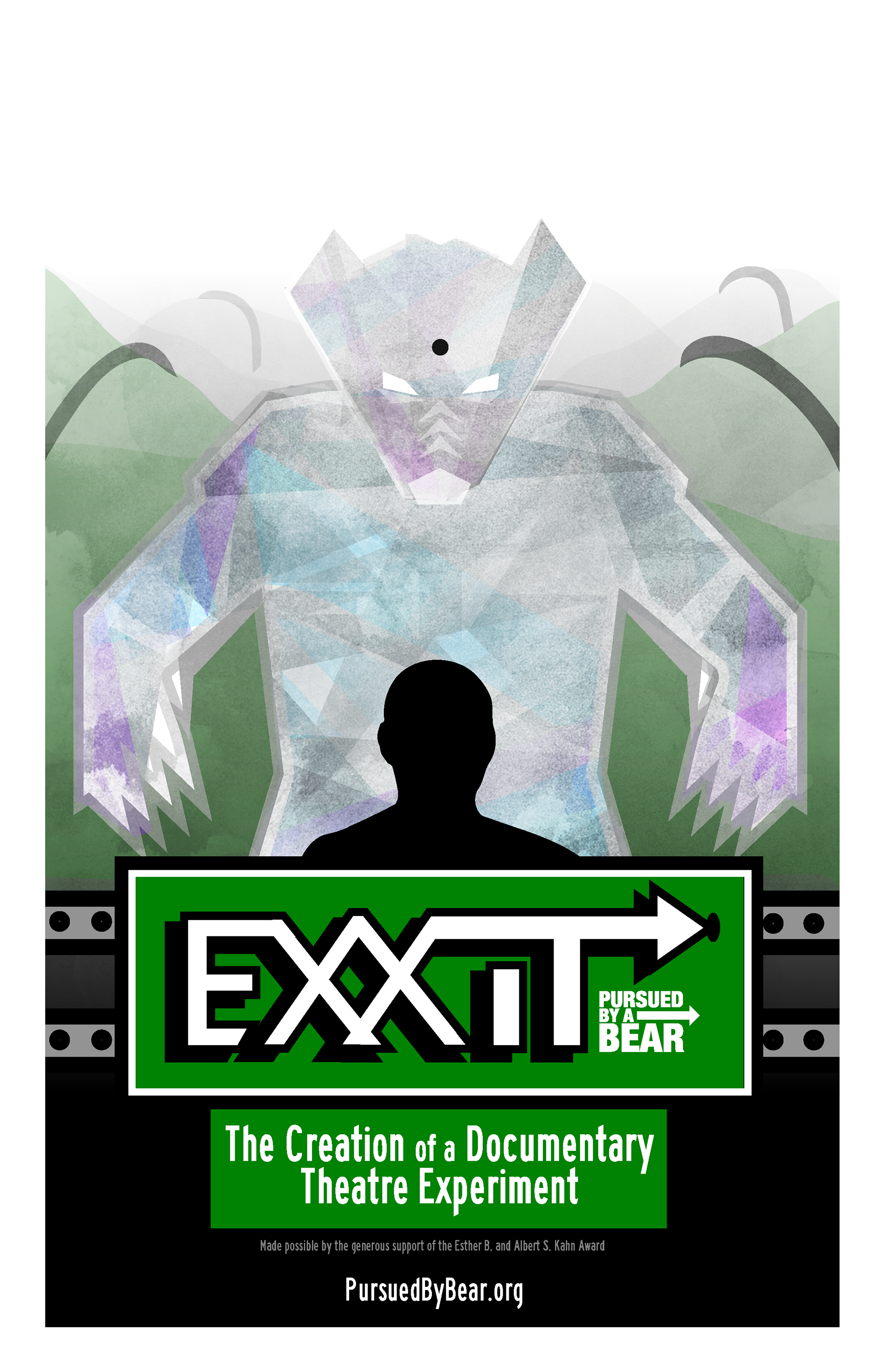 "It also explores what it means for human beings to live in the developed world.  Industry and cheap energy have performed miracles for humankind, but a destabilized climate has caused many to examine their relationship to the planet.  Aware of the risks fossil fuels impose on civilization and understanding how fundamental they are to the functioning of modern society, humanity must now invent adaptive means to ensure its ability to thrive in centuries to come."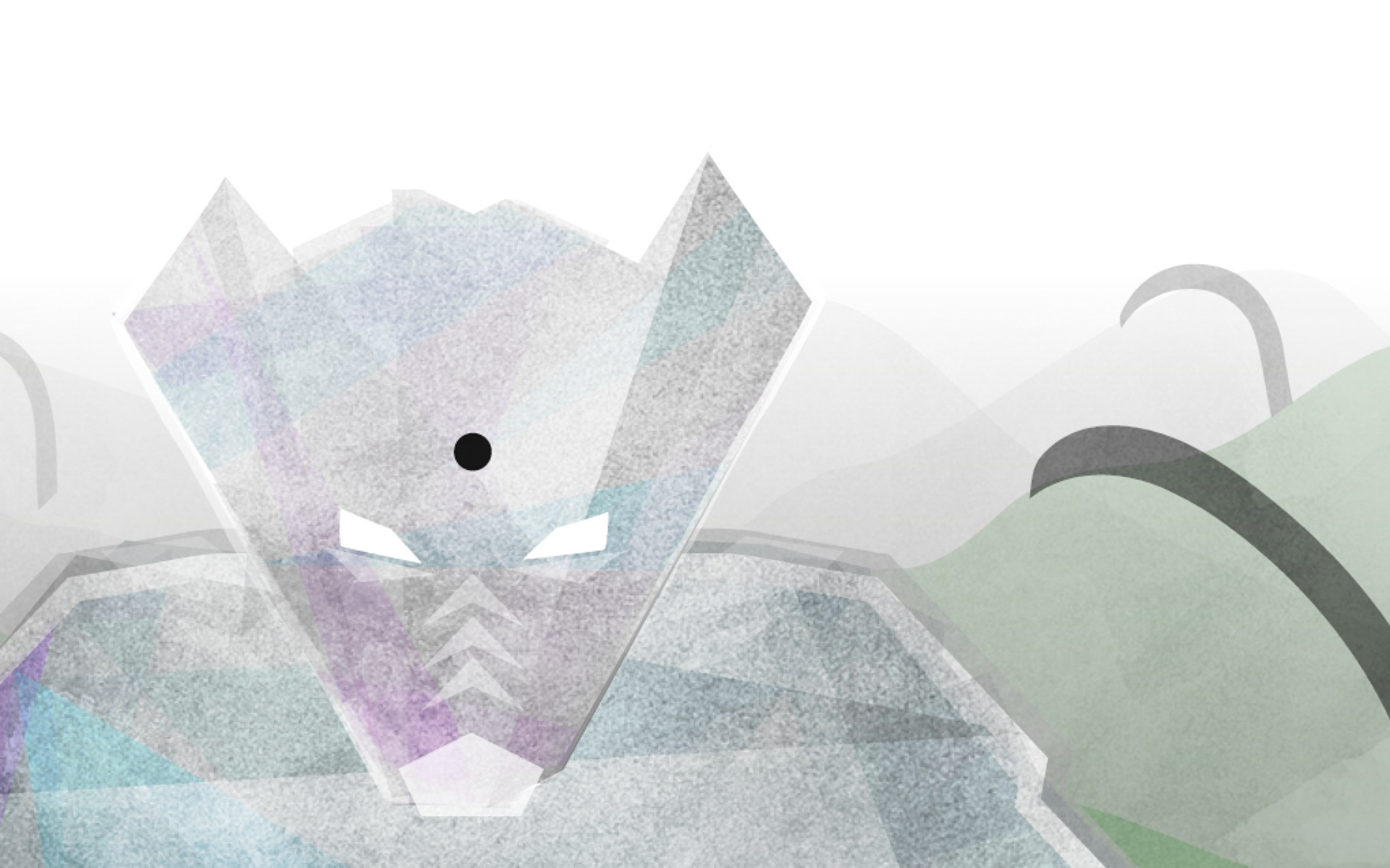 "The reality of the Polar Bear in his bedroom dawns on him in the only way that it could."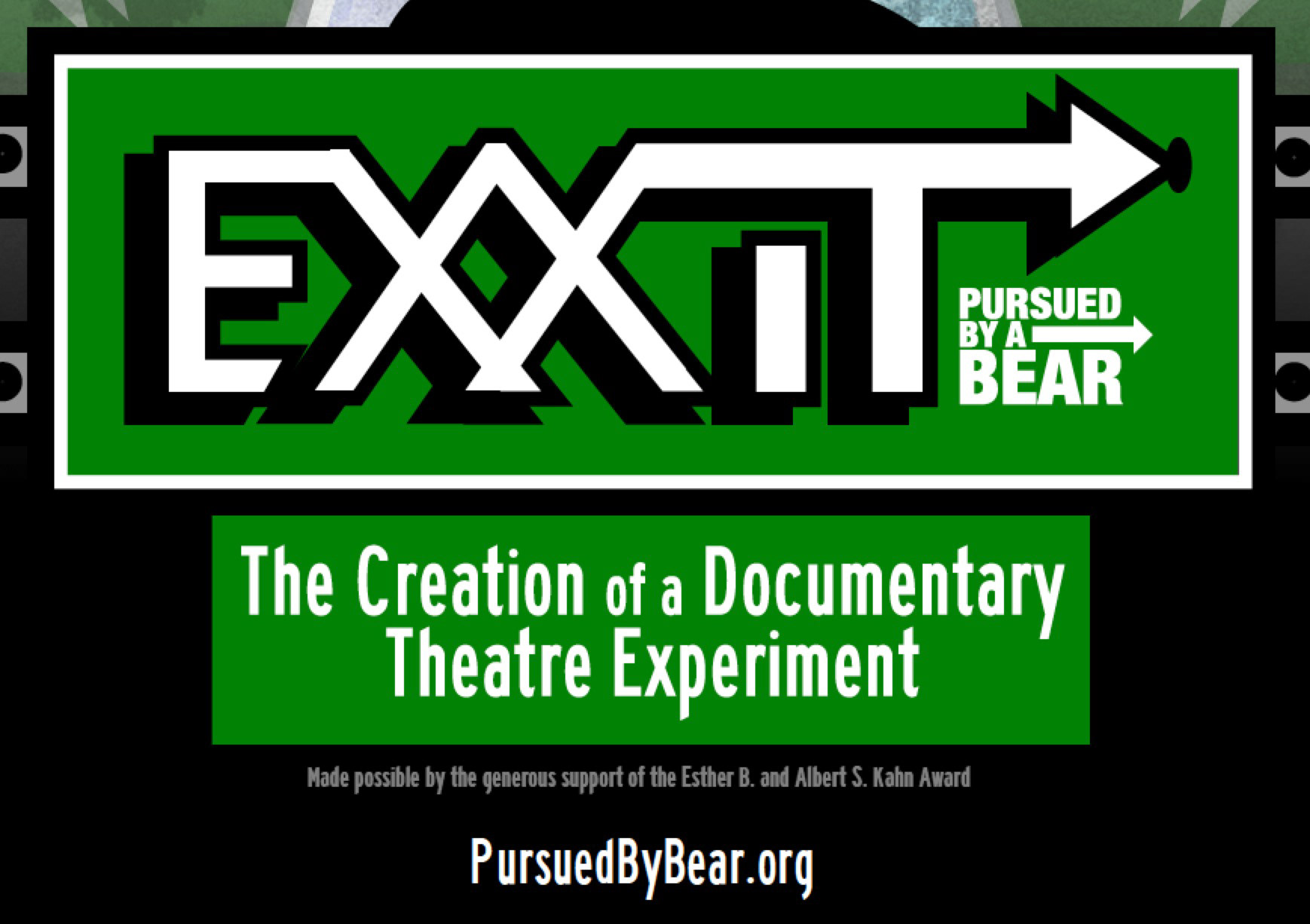 EXXIT : Pursued by a BEAR Poster
The creator / director of this documentary, and good friend of mine Sam Tilles, recently came up to me to ask have a poster designed. The documentary, he told me, was unique in how it would tell its story. The story focuses on the Keystone XL pipeline, designed to cut across America to deliver oil and gas more efficiently - at the loss of our own environment. 
-
"Exxit, Pursued by a Bear is an experimental documentary theatre project that circulates around Transcanada's Keystone XL pipeline.  The aim is to create a theatrical platform that communicates the voices of those who relate to KXL directly.  By theatrically exploring a diverse array of perspectives, it is my hope that our public's consciousness regarding KXL (and other topics related therein) may heighten."
Taken from PursuedByBear.Org   
-
The poster needed to convey the main story woven throughout the documentary - the 'bear' in the room of sorts. A bear of mystical and spiritual presence, a water, and protector of the land stand proud as a silhouetted person stares off at it. As the pipeline stretches across the background fields, we get an uneasy and dark looming feeling - something big is coming for us. 
& we gotta find an EXXIT→.