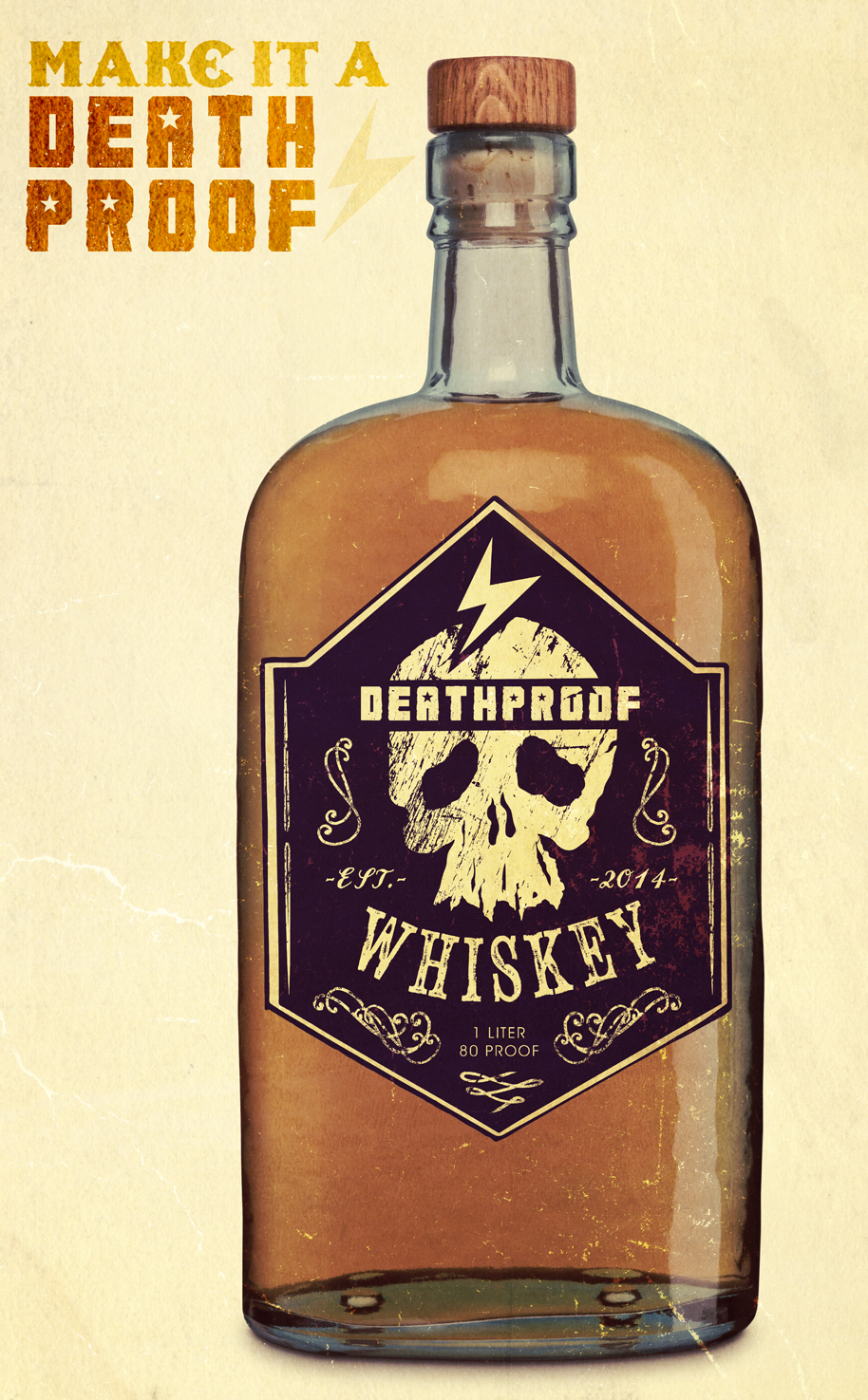 This branding was done after looking over some bottles of whiskey and thinking -
Man, I could do something better. 
Taking examples from older bottle branding styles, here is my attempt at branding a whiskey bottle,
DEATHPROOF Whiskey
. The lighting hitting the skull is a slight nod to how strong and powerful the whiskey is, the proof being 'DeathProof', a simple play on words. The colors were meant to be a little off, a pale yellow with a dark blue/black combo, reminiscent of deteriorating labels. 
The original design has taken quite a transformation to the finished product.
-