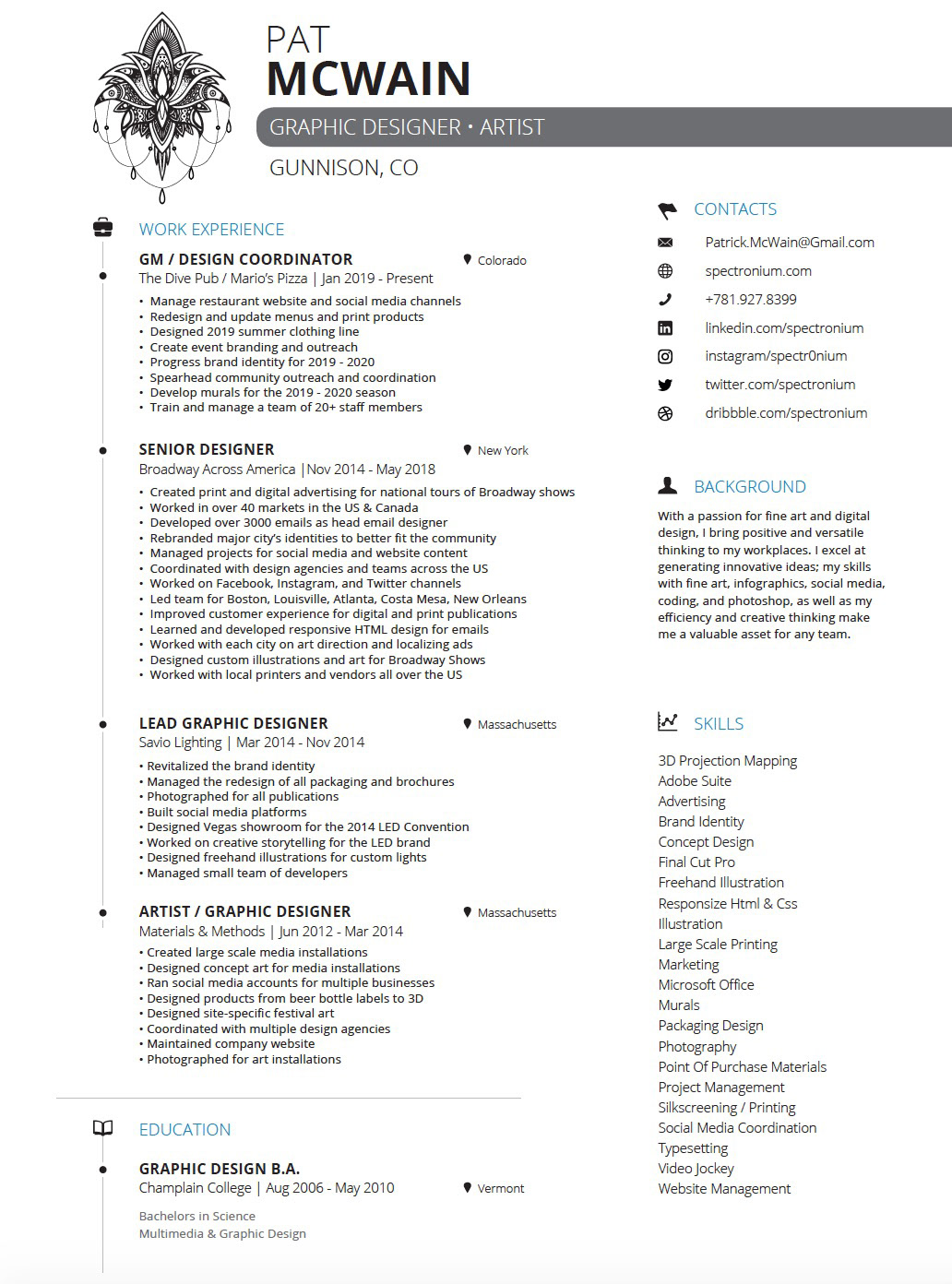 Graphic Designer - Artist 
Hi, my name is Pat McWain.

I'm a graphic designer and artist living in Gunnison, CO. My work ranges from digital design, branding, illustration and traditional graphic design to art direction and conceptual collages.

In my former career I had the privilege of working with companies such as Converse, Audemar Piguet, Toyota, Broadway Across America, and many more. 
Illustration • Branding • HTML & CSS, • Adobe Suite, Print Advertising • Concept Design • Advertising • Microsoft Office • Branding • Concept Design, Design Leadership • Large Scale Media Planning • Market Research • Photography • Responsive HTML • UX Design • Typography • Project Management • Icon Development • Color Trend Design • Product Coloration • Pattern Creation, Website Visual Design